With pets often being the most spoiled member of the family, it's important to take into consideration their needs, along with your own. Everyone wants a home that is comfortable and safe for their pets, and that means choosing flooring that will provide them with comfort and safety, while also meeting the needs of your family as a whole.
What are the Best Hardwood Floors for Pets?
Hardwood floors are a fan favorite, but when you own pets, specifically dogs, you will want to consider a harder species like oak or hickory. These woods have a distressed appearance and a tough Urethane finish, which will help hide everyday pet wear and tear. Since hardwood is slick, cold, and susceptible to scratches, it's not going to be the best dog friendly flooring option for you.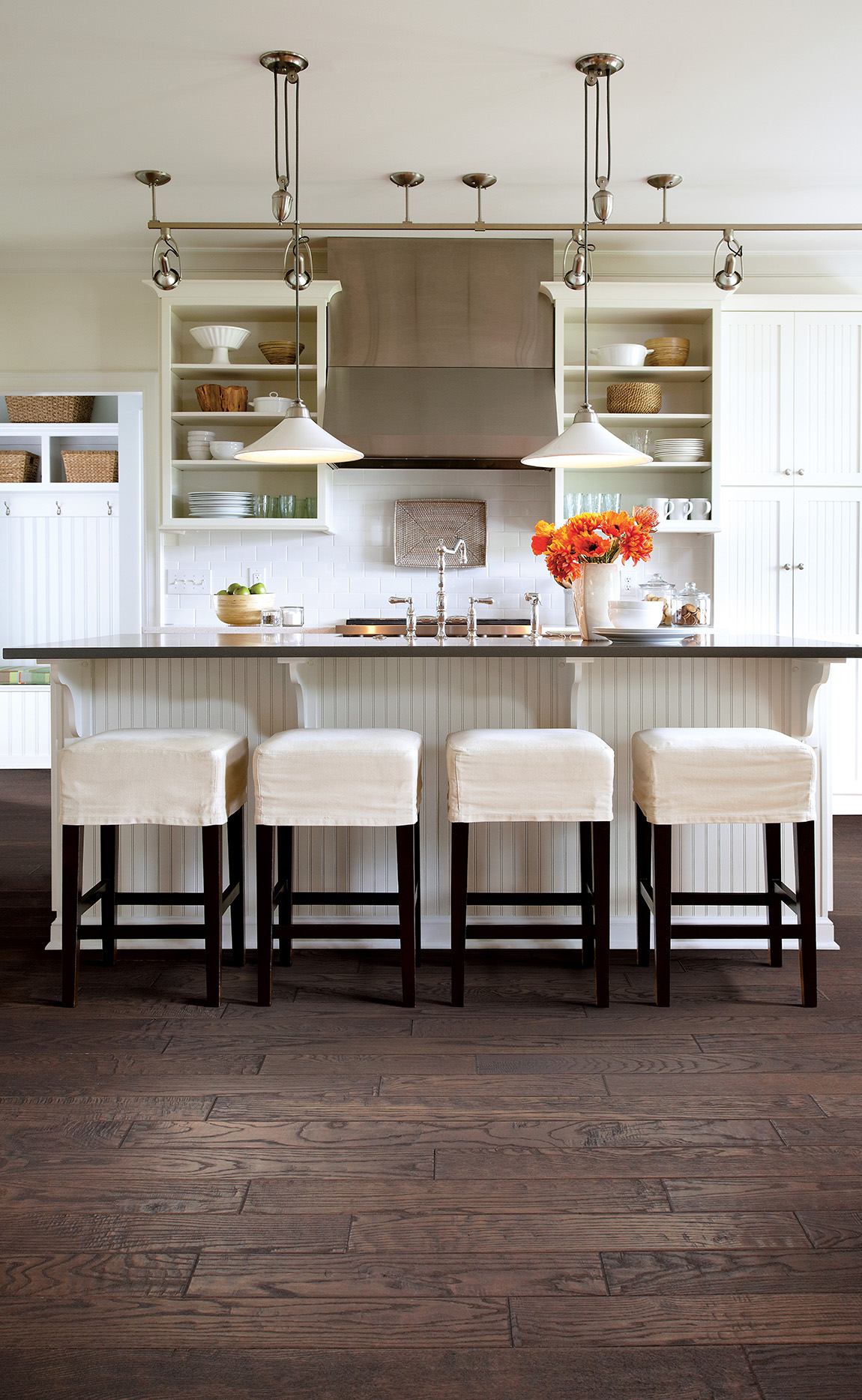 What is the Best Laminate Flooring for Pets?
If you've ruled out hardwood due to cost and lack of comfort for pets, laminate flooring is an option, as it can give you the look of hardwood while also providing your pets with more support and comfort.
Laminate is made of 4 layers which work to absorb the heavy traffic and day-to-day use of a household. The wear layer protects the floor from pet stains, fading, and surface burns, making laminate flooring and dogs a great mix. With a water-resistant and easy to clean surface, pet accidents are no longer a big deal. Its slippery surface might cause your dog to have trouble with grip, so adding rugs to a room with laminate can make it comfortable and cozy for your pets.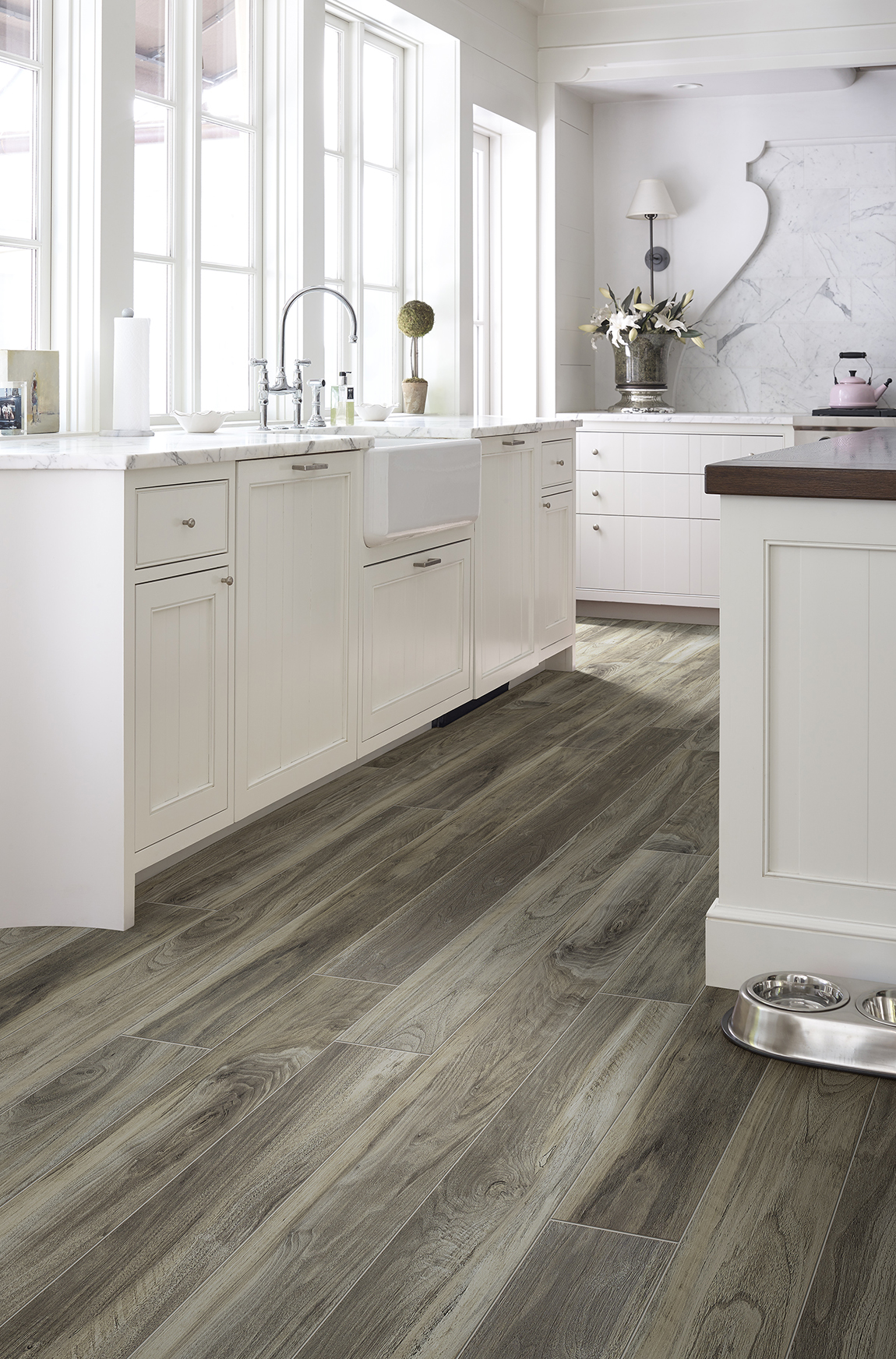 Are Luxury Vinyl Floors Good for Pets?
For households with pets who are accident prone or messy, vinyl flooring is a wonderful choice for you. Not only durable and waterproof, vinyl flooring makes clean-ups a breeze. Vinyl has a protective top coat that provides ease of maintenance, which makes your floor resistant to scratches and scuffs and offers a wipe clean finish. The rugged versatility and waterproof characteristics make vinyl flooring and dogs a perfect pair.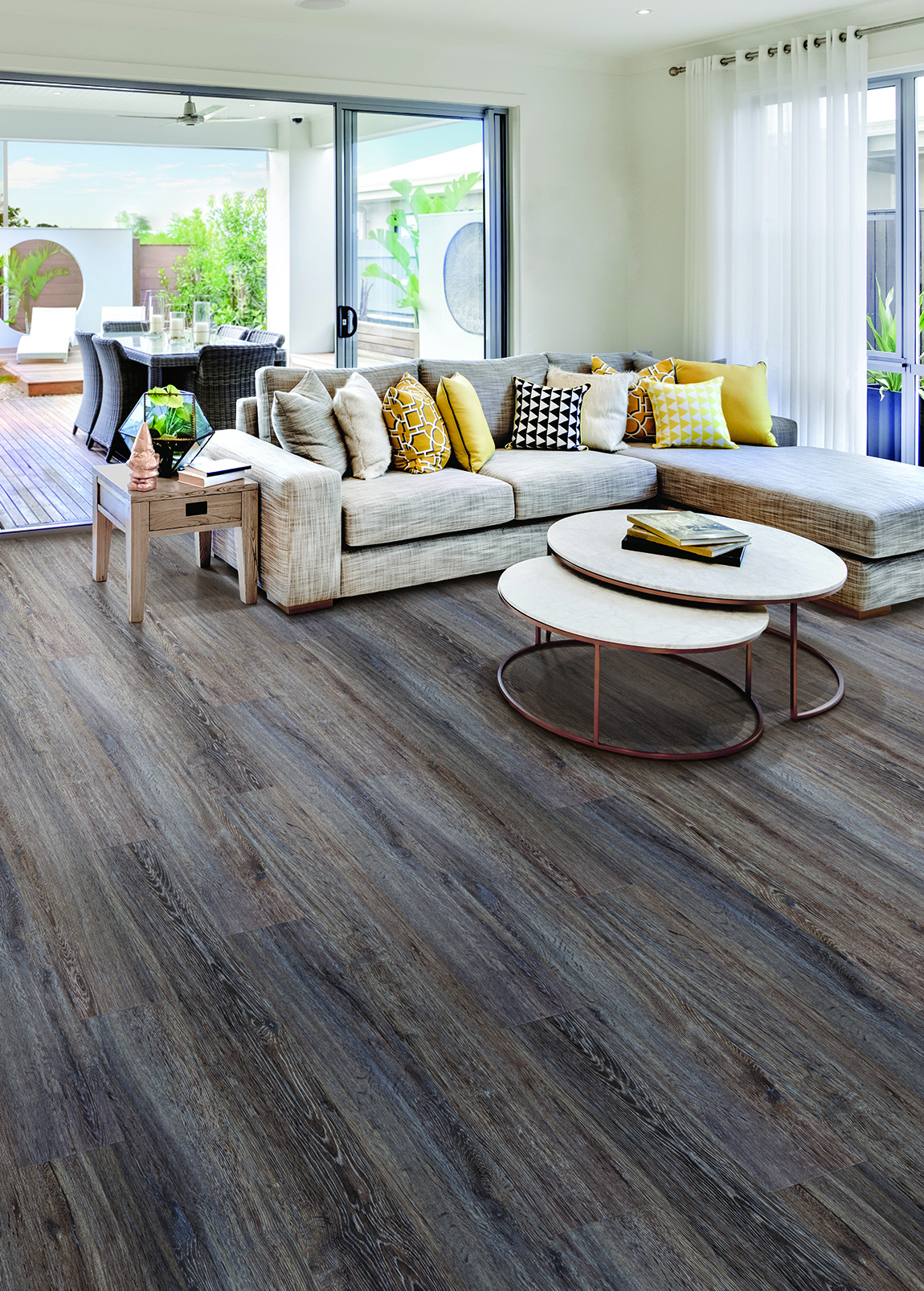 What is the Best Carpet for Pets?
There is a general consensus that carpet and pets don't mix, as fur and the dirt that comes off of them can get trapped in the carpet, or their accidents are difficult to get out of carpet. There are however ideal carpets for pets that can resist stains and accidents.
For a family with pets, it will be best to choose a carpet with nylon fibers, as nylon is the most durable and stain resistant carpet fiber when treated with stain protection. The best carpet for pets and high traffic areas are carpets that have been treated with static, stain, and soil resistant treatments, making them easy to clean and maintain.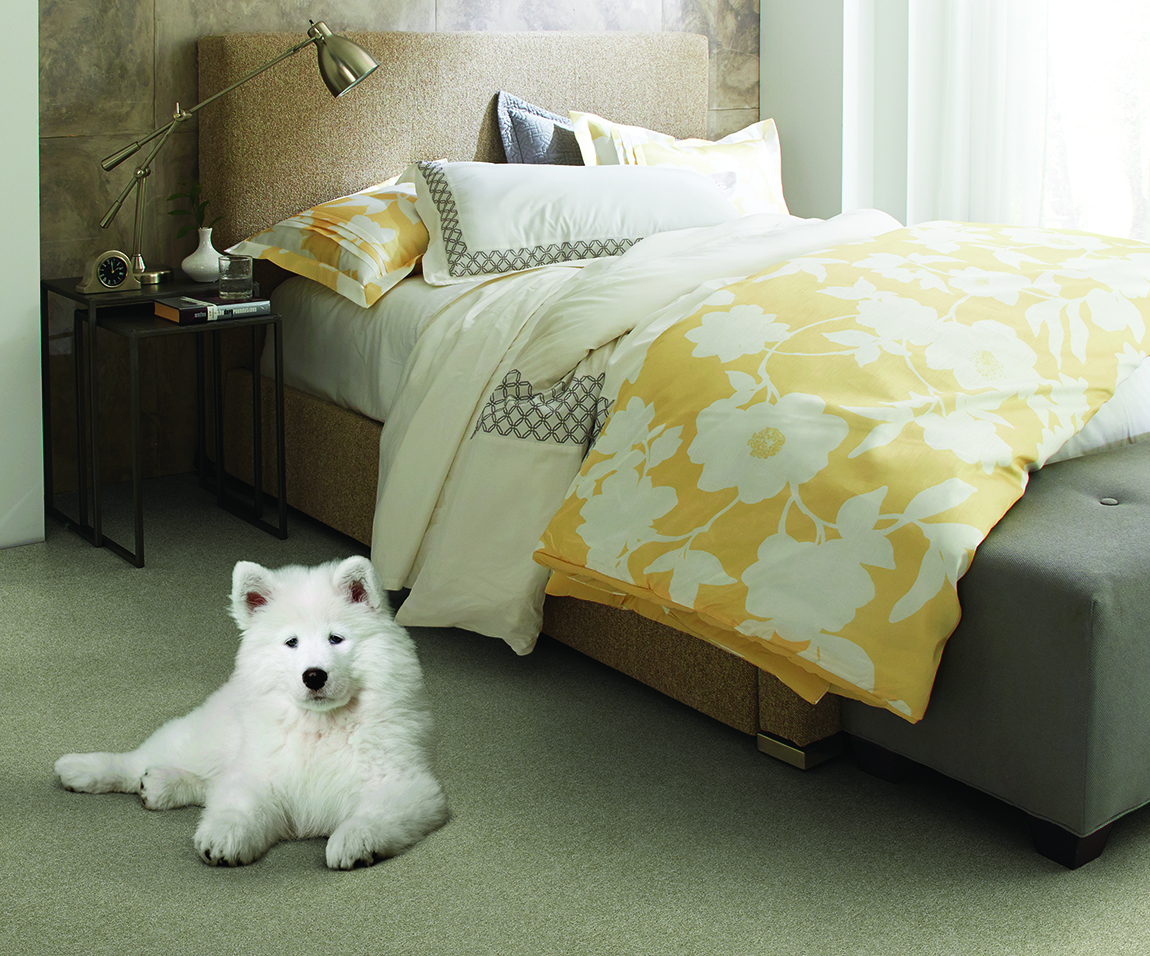 What is the Best Tile for Pets?
Tile may be the best flooring choice for a home with pets due to its long wearing durability, moisture resistance, and ease of maintenance. Tile is scratch resistant and easy to clean, making this a practical option; just remember that it can be hard, cold and slippery for both pets and humans.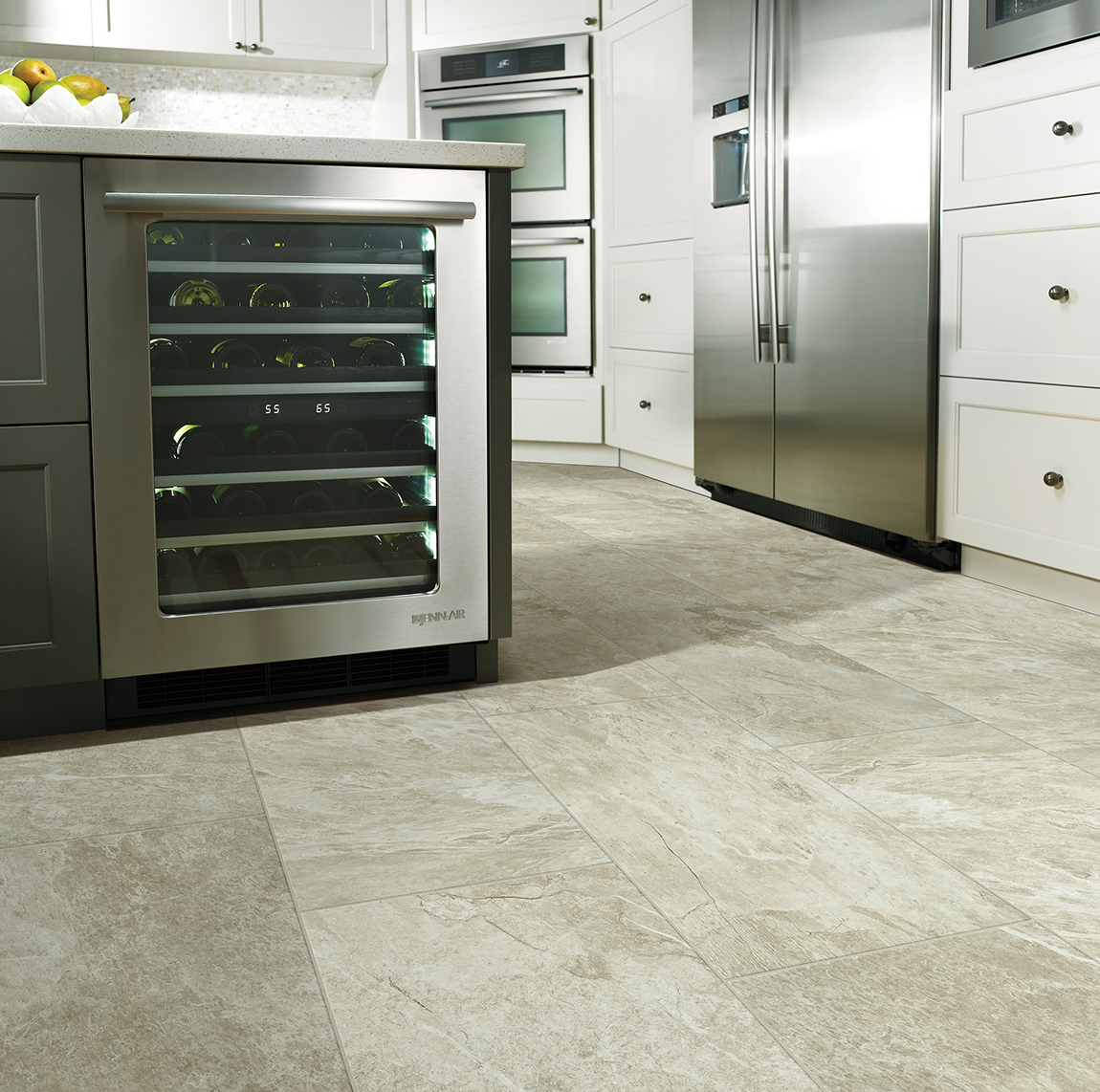 When considering the best flooring for pets and your family, always take into consideration how easy it will be to clean up accidents and how comfortable the flooring will be for both you and your pets. As always, make sure that you talk with a professional about choosing the best product for you and your family.